The Mediterranean Other - The other Mediterranean (2019)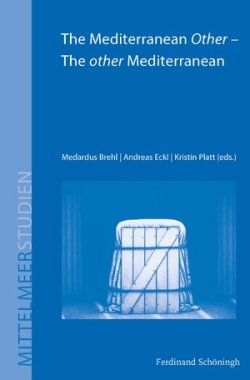 Edited by Medardus Brehl, Andreas Eckl und Kristin Platt
Today, we particularly encounter the Mediterranean Other in the "refugee". Scientific, political and public discourses on the Mediterranean are — continuously or most recently? — determined by hegemonial perspectives.
Considering other perceptions, interpretations and representations seems to be impossible in light of financial crises, the new South, blurring borders and unclear securities. The contributions in this volume dispute this form of thinking. The research papers do not only encourage the reader to critically examine current political developments. They also provide a framework for Mediterranean minorities, nongovernmental groups and diasporas in search of their own voice.
With contributions by Cristina Balma Tivola, Julia Blandfort, Paolo Giaccaria, Shlomo Lotan, Anna Piotrowska, Kristin Platt, Christopher Schliephake, Paul Silverstein, Anna Tozzi Di Marco, Felix Wiedemann.
Mediterranean Rivers in Global Perspective (2019)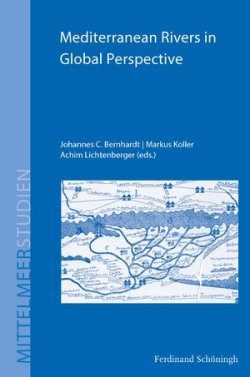 Edited by Johannes Bernhardt, Markus Koller, Achim Lichtenberger
Rivers in the Mediterranean have always been important locations of social formation, since they are resources of water, food and energy as well as natural borders and routes. They are furthermore spaces of interaction between sea, coast and hinterland.
Recent debates on globalization and the spatial turn have increased the interest into the study of transnational regions and human-nature relationships. In this context, the Mediterranean is often regarded as a natural given. However, global history has also changed and modified the idea of well-defined areas and cultures. In order to further develop Mediterranean studies the volume provides an interdisciplinary and cross-epochal perspective, focusing on Mediterranean rivers and their people.
Initiatives of Regional Integration in Asia in Comparative Perspective Concepts, Contents and Prospects (2018)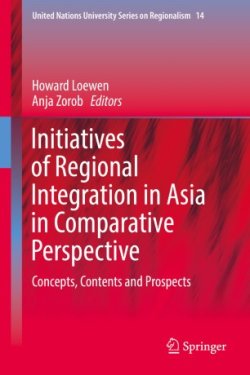 Edited by Anja Zorob and Howard Loewen
This volume offers to compare and explain variances of regionalism in Asia by disclosing the distinctive features of regional arrangements and how they evolved during the 1990s and 2000s against the background of a changing global environment. Moreover, it takes up a genuinely 'inter-Asian' perspective. By analysing and comparing diverse manifestations of regional integration agreements across Asia and its different sub-regions, it sets out to track their common characteristics and sub-regional facets with respect to their establishment, design and consequences. In addition, political processes accompanying their negotiation and implementation are scrutinized. The analysis encompasses nine case studies written by renowned scholars who together as a group combine an extraordinary mixture of different disciplinary backgrounds as well as expertise on shapes and processes of regional integration in different parts of Asia. The case studies seize on some of the most important features and controversial issues characterizing the second regionalism. Such are the emergence and impact of overlapping FTAs, regional financial and sub-regional economic integration and cooperation, power and the politics of regional integration as well as the nexus between conflict resolution, state failure and regional integration.
Advancing Economic and Social Rights in the EuroMed Region. Analysing the Economic and Financial Relations between the EU and the South Mediterranean Countries (2017)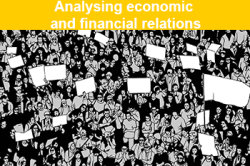 Written by Anja Zorob, edited by Marc Schade-Poulsen and Marta Simplici, Copenhagen: EuroMed Rights.
This report aims to answer primarily two questions. First, did the developments before and during the Arab Spring or Arabellions, which started in Tunisia at the end of 2010, lead to any conceptual change in the EU's policy towards its neighbours in the Southern Mediterranean or South Mediterranean Countries (SMCs)? Second, did they generate a stronger re-focussing in the scholarly debate among primarily economists in addition to social scientists and legal scholars on issues exploring the social impact of free trade and economic cooperation with the EU and how they affect social and economic rights of SMCs' citizens? The economic and social rights (ESRs) looked at in the report cover the right to an adequate standard of living, the right to health and education, as well as workers' rights to just and favourable working conditions. The definition of these rights is based on the International Covenant on Economic, Social and Cultural Rights (ICESCR), adopted by the United Nations General Assembly in 1966. Beyond the focus on ESRs and the social impact of trade liberalisation, the report explores recent developments in the contractual frameworks of SMC citizens' migration to and working conditions in EU member countries as well as the latter's evaluation in scientific literature.
Braudel in Algiers. The Colonial Roots of the 'Méditerranée' and the 'spatial turn' (2016)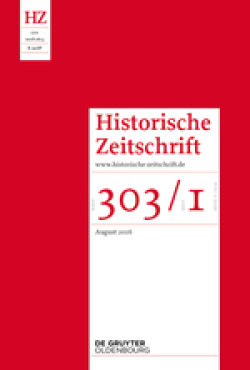 Manuel Borutta, in: Historische Zeitschrift, Vol. 303, 1 (August 2016): 1-38.
This article explores the colonial roots of Fernand Braudel's "La Méditerranée et le monde méditerranéen à l'époque de Philippe II" and situates the study within current debates on the spatial turn. First published in 1949, "La Méditerranée" is still regarded as a manifesto of Mediterranean studies, and as a prelude to the spatial turn. Recently, the work has been criticized as a document of colonialist discourse and –coevally – celebrated as an antecedent of post-colonial thought. The article explains this ambivalence by reconstructing connections of Braudel's academic and private life in Algeria and France between 1923 und 1984. By analyzing his publications on North Africa and the Mediterranean, mostly unknown ego documents, letters, television broadcastings, and oral history interviews with his family relatives, the article shows that "La Méditerranée" was not only a seminal scholarly work but also a personal expression of post-imperial nostalgia. However, despite its colonial roots, "La Méditerranée" remains an inspiring text and a powerful reminder of the physical dimension of space that recently has been neglected by some followers of the spatial turn.
International Sanctions against Syria and What They Achieved (2016)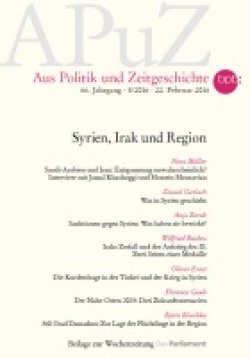 Anja Zorob, in: Politik und Zeitgeschichte, Vol. 66, 8 (22. February 2016): 14-22.
A civil war has been raging in Syria since 2011, with well over 250,000 victims. More than half of the Syrian population is on the run. Many others are persevering in sometimes unimaginable hardship, under siege and daily attacks by the regime, its allies or opposition militias that are enemies of the regime. In the spring of 2011, the United States of America and the European Union were the first from the ranks of the "international community" to impose sanctions against the Syrian regime. The sanction donors declared the overarching goal of the measures to be to stop the Syrian regime's violence against its own people and to punish those responsible for it. As the Syrian civil war now enters its fifth year and there is no sign that the regime's brutal violence against its population is diminishing in any way, the following questions arise: what sanctions were taken? What negative side effects might these measures have caused? Can sanctions even be an effective means of putting pressure on a regime like Syria's?